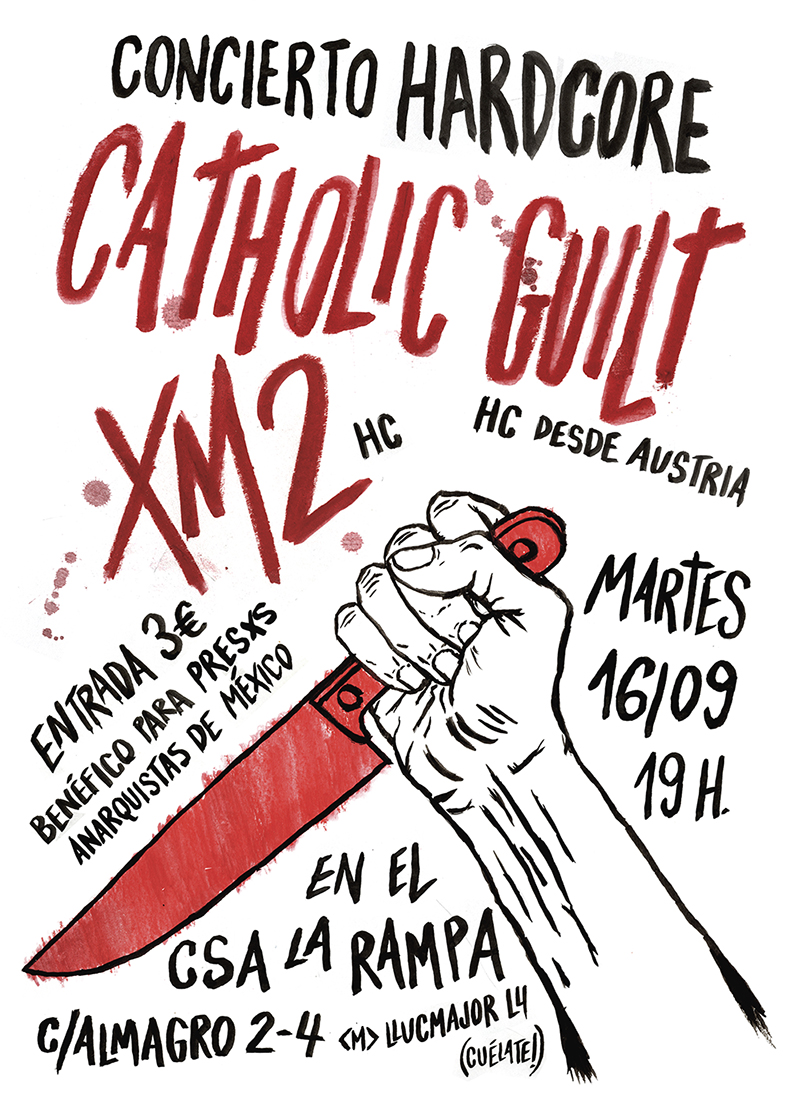 Tuesday 16/09, to 19.00 hours (punctual).
Charity hardcore concert for anarchist prisoners in Mexico for the self-management of the social space.
* CATHOLIC GUILT (Hardcore from à € ustria) http://catholicguiltpunx.bandcamp.com/
* XM2 (Hardcore local)
Entrada 3€
Durant el concert es treurà el número guanyador de la gran rifa de Biciosxs!